Feed you, we will.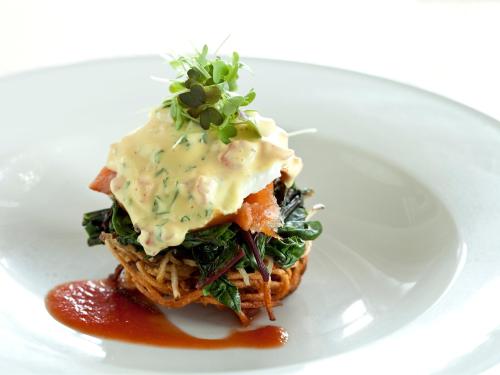 When it comes to dining with us, you'll note very quickly that we take food very, very seriously. Our Chef, Phil Crispo, was formerly an instructor at Hyde Park's prestigious Culinary Institute of America and sources local ingredients to create menus that stand up to anything you've experienced in your culinary travels.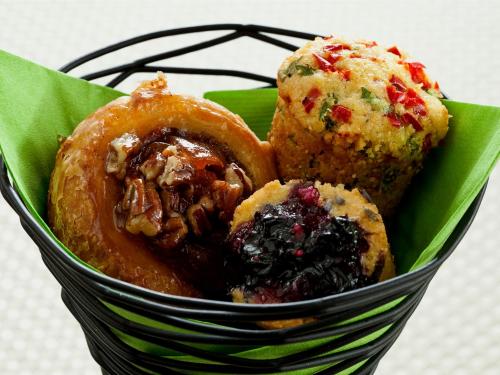 Breakfast is included with your stay - after all, it IS the most important meal of the day. Each morning, Chef Phil prepares a 3-course breakfast, starting you off with an Amuse, followed by a selection of freshly baked pastries. You'll then be served your choice of that morning's Entree. (Your biggest responsibility will be to choose between the Sweet or the Savory dish.)
Coffee? Of course. We serve our own blend (roasted by Seacoast Coffee), freshly ground and prepared in a French Press.