Dinner at The Norumbega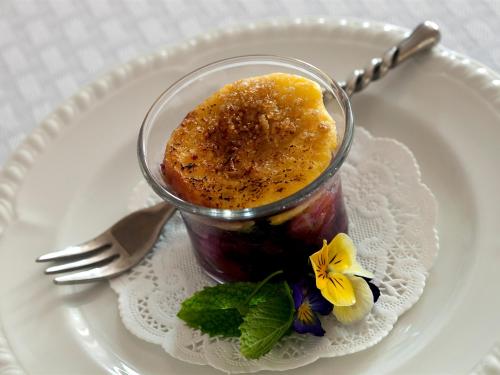 Join us for dinner, too, and make your experience a The Norumbega that much more memorable!

We currently offer our seven-course chef's tasting menu on Thursdays and Saturdays. If you'd like to dine with us, please reserve your table when you book your room so we can plan accordingly. Dinner in our dining room is extra, but so well worth it.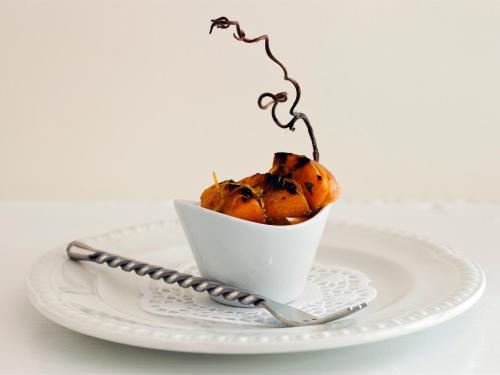 The chef's tasting menu is $75 per person and is served at 7pm each evening. It is a culinary event in which you put your dinner in Phil's hands. Come down earlier and enjoy a cocktail, if you'd like! (We offer wines, beers and liquors which we have specially selected.)
We can accommodate dietary needs, so please make sure to let us know of them when you request dinner. Keep in mind, though, that our chef's tasting menu is most fun when enjoyed with an open palate.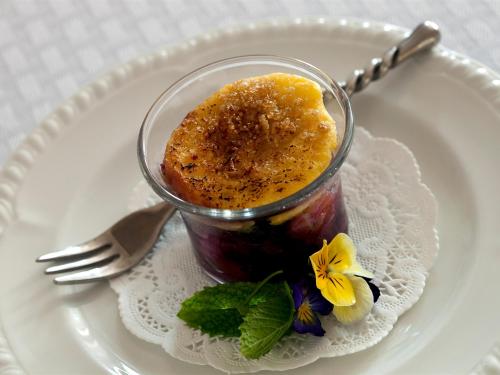 If you are interested in making a reservation for dinner during your stay, please email us with the dates of your stay and which night you are looking to dine with us. (Dinner is offered on Thursdays and Saturdays.) We'd be happy to set a table for you.